ICCEMS 2021
2021 6th International Conference on Civil Engineering and Materials Science (ICCEMS 2021) was planned to held in Shanghai, China originally. Finally, the conference was held virtually in conjunction with ICNST 2021 during June 26-28, 2021. Thanks for participants' understanding and support, the conference was held smoothly. We hope to meet you all next year face to face.
Conference Proceedings
ICCEMS 2021 papers will be published into Materials Science Forum.
publication in progress...
Photos Gallery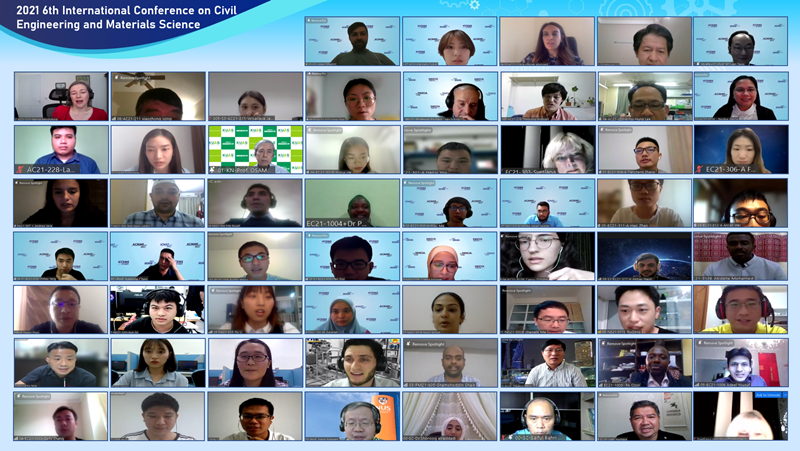 Special Group Photo